Find the Strength in What Remains and Fire Up Your Life Again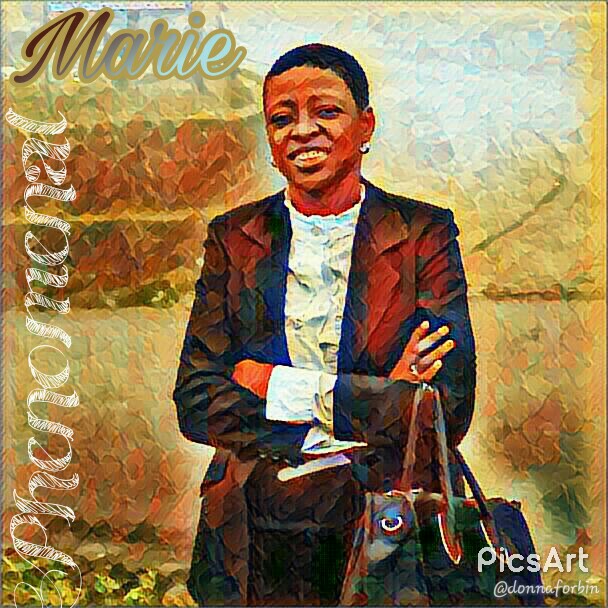 Marie Abanga is an in-demand personal, and mental well being coach, a psychologist and CBT certified Therapist, and a sought after motivational speaker.
She energizes, enlightens and cheers up for an active life's journey.  She relies on her greatest strengths which come above all from her past experiences. From the challenging experience of her brother's mental illness journey, she has amassed a wealth of knowledge and tips she now uses on helping others. Her honesty and vulnerability about her own mental and emotional struggles guide her work.
Leading Towards Recovery, and for Healthy and Prosperous Lives, Marie Abanga inspires and confronts individuals on the ability to create new habits and to sustain changes for lasting positive results.
She motivates men and women to begin transformation journeys, take positive action in their lives to get passed their trauma, abuse, and challenges. As a prolific author, Marie Abanga pulls the reader into her world with her compelling stories, her words, and her creativity. Her books bring a unique perspective of someone who has lived with a relative having a mental illness, not to mention her mental and emotional battles. In her brilliant course as a motivational speaker, she has been invited both on national radio and TV in different countries such as the US, Germany, Belgium, and Cameroon, to talk about her coaching, life, and to motivate and inspire the listeners and viewers. She is the founder and CEO of the association Hope for the Abused and Battered, the Country Director of the Gbm Foundation for Epilepsy and Mental Wellbeing, as well as the Global Mental Health Peer Network executive representing Cameroon.
[call_to_action title="" icon="icon-lamp" link="" button_title="" class="" target="_blank" animate=""]Contact Marie Abanga for professional coaching with groups, organizations, personal therapy, coaching and motivation, speaking events, and media engagements. [/call_to_action]
[siteorigin_widget class="SiteOrigin_Widget_Image_Widget"][/siteorigin_widget]
A Dynamic, Determined, Disciplined and Dedicated Woman
"I first met Marie Abanga through intercontinental blogging. I was intrigued by her willingness to share personal highly emotional information about mental health issues. I was amazed how much she went through, and still capable of offering hope, positivity and love for all those people still suffering and hiding behind the stigma that mental health issues create. She is a powerful person looking to use her personal experiences to help enlighten others find answers to their personal issues. Managing a family as a single mother while achieving a law degree and battling her own "mental demons" shows her dedication and conviction beyond the challenges of simply dealing with mental health issues. I do not know many people with the fortitude and unyielding drive that Marie possesses. Her efforts in the blogging world alone (beyond the multiple books she has also written) will help more lives find answers and balance than she is likely to ever realize. She is a blessing and a gift to humanity. I am very blessed to have crossed paths with Marie and thankful to call her my friend".
Jonathan N Colter, USA