Inspire and Motivate Individuals to Triumph Over Mental/Emotional Health Challenges and Thrive in Life
Marie Abanga is on a mission to engage men and women to take concrete actions in their personal lives and reap abundant productivity in all they do and anywhere they can be.
Marie Abanga's sharp acumen, observations, personal experiences of mental and emotional health and wellness, guide approaches she uses to bring lives to peak performance again. She is hard at work as founder of the association Hope for the Abused and Battered, as Country Director for the Gbm Foundation for Epilepsy and Mental Wellbeing, as an executive Global Mental Health Peer Network representing Cameroon.
A Psychologist and CBT Certified Therapist with Distinctions
As a psychologist and CBT Certified Therapist from the distinguished BSY Group, the UK's Leading alternative therapy College, Marie Abanga returned to her country Cameroon with Diplomas obtained with Distinctions, to make a difference in the lives of individuals, families and society as a whole.
A Personal and Mental Wellbeing Coach of Substance
As a coach, Marie Abanga dedicates her life to take care of the total health, body-mind-emotion of persons and to restore productive energy. Never scared to take challenging paths like being a pioneer in a new venture, she bravely paves the way to wellness and motivational coaching in Cameroon. Genuinely understanding African mindset, this is indeed a ground-breaking endeavor.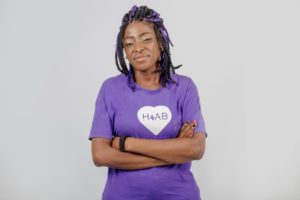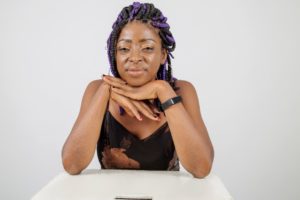 A Motivational Speaker par Excellence
Marie motivates audiences with passion, compassion, and empathy, having been herself battered but not shattered. She knows what it takes to make positive things happen again and believe that wellness is attainable to all by a thorough understanding of behavioral and mental health.
A Prolific Writer 
Marie writes compassionate books for her readers. Her memoirs contain a tremendous number of stories, facts, and amount of information in a clear and easy to read way. She relentlessly put on paper what she experiences or sees to inspire life for good.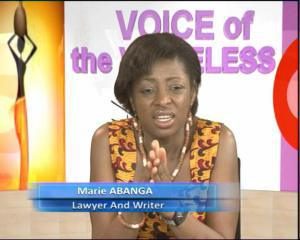 The Woman I coached
« Watching Marie develop a caring, loving, and compassion 'whatever it takes' attitude has empowered her and everyone she meets, coaches and works with. She has become a force due to her own making. »
Jeffrey I. Moore USA|Educator, Life Coach & Motivational Speaker FacebookTwitterShare